Zhongfa·Impression The Bund
2020-06-07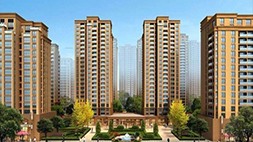 Zhongfa·Impression Bund is located in the new city in the east, which is the development core of Fuzhou's "East Expansion and Southward Expansion". The surrounding Straits International Convention and Exhibition, Strait Olympics, Strait Youth Activities, Straits Art Museum, Straits Film City, Straits Library, Provincial New Science and Technology Museum ......The project covers an area of 118,450 square meters (about 178 acres) and a total construction area of about 500,000 square meters . It is composed of two large plots, A and B. There are 28 high-rise residential buildings planned , which are office, exhibition, cultural and sports, residential , Commercial services and other modern integrated communities.
Fujian hair Ltd invested ingenuity tectonics, the appearance of having the temperament of Art-Deco classic architectural style and natural stone hanging finishes, there are dual-home design in the lobby; the project covers 68 - 220 square meters of a variety of family products to meet Different home purchase needs. Surrounded by the Minjiang River and the Puxia River, the Huahai River and the Gushan Scenic Area in the distance will naturally attract many people. The Four Seasons Flower Garden draws on the essence of exotic land, condenses the design concept, regional elements, and human landscape into one.
Transportation projects include the Second Ring Road and the Third Ring Road. South Railway Station, Airport Special Line, City Outer Ring Expressway, North and South Jiangbin Road, etc. are all here and there, and the traffic is extending in all directions to verify the prosperity of the city.
Subway: Pandun Station on Line 6 under construction
Kindergarten City Gate Kindergarten, Sunshine International Kindergarten, Nursery Nursery.
Elementary and middle schools Fuzhou Jiangbian Elementary School, Houban Elementary School, Fuzhou Puxia Elementary School, Fuzhou Pandun Central Elementary School, Fuzhou Linpu Elementary School, Fuzhou Qianyuan Elementary School, Fuzhou Cangshan Boao School, Fuzhou Guozhai Central Elementary School, Fuzhou Sixth Middle School
University Fuzhou Construction Engineering Vocational School
Comprehensive Shopping Center Sheraton Hotel, Huida Yonghui Supermarket, Metro Supermarket, Fuxinglong Supermarket Chain, Red Star International Commercial Center
Hospital Baihuting Hospital, Baihuting Dermatology Research Institute, Fujian Geological Hospital, Cangshan Modern Hospital
Bank China Construction Bank, Industrial Bank, Fuzhou Rural Commercial Bank, Agricultural Bank of China, Industrial and Commercial Bank of China, Gaishan Rural Credit Cooperative
Post China Post
Others Strait Sports Center, Strait Youth Activity Center, Straits Art Museum, Straits Film City, Straits Library, Provincial New Science and Technology Museum
Floor area:
118666 square meters of building area: 500000 square meters of floor area ratio:
2.99 Greening rate: 30% parking spaces:
2667 parking spaces, parking ratio 1:1 total number of buildings:
Total number of 28 households: 2462 property companies:
Byrne ( Fujian ) Property Management Co., Ltd.